Do you live in New York? Or, is it the first time to visit Park Slope, Brooklyn?  Are you wondering what is the best Açai recipe to order online? If so, there are many reasons you need to consider our online restaurant. Besides, at Bowl and Blade, we offer healthy and unique Açai Bowls. Thus, our Açai Bowls menu would be ideal if you are looking for any of these dieting options.
The best food to enjoy with a little less conversation
A healthy way of treating yourself
The sweetest meals of your dreams
A bowl that is a little more crunchy
A menu serving blasted with strawberries or blueberries.
Açai bowls and plates of tropical paradise
Açai Bowls | Menu Description
There are several surprising food phenomena (like food mashups - ahem, Cronuts). However, with acai bowls — featuring Brazil's superfood – the hype is 100% justified.
The Açai berry is known for various health benefits, but undoubtedly its best asset is its savor. Acai is a tasty tropical fruit, and it makes waking even better if it is eaten as a cup.
Acai bowls feel like ice cream. Also, these menu options taste just like ice cream. Further, they make your breakfast option feel good. That is the thought of breakfast.
An acai bowl can be a very thick smoothie, topped with oatmeal, fruit, or peanut butter, and then waved with a spoon. Breakfast available. You will not only feel relaxed after eating a bowl (for hours) and have fulfilled a delicious craving (no need to ground for a donut), you will also have done something positive for your health.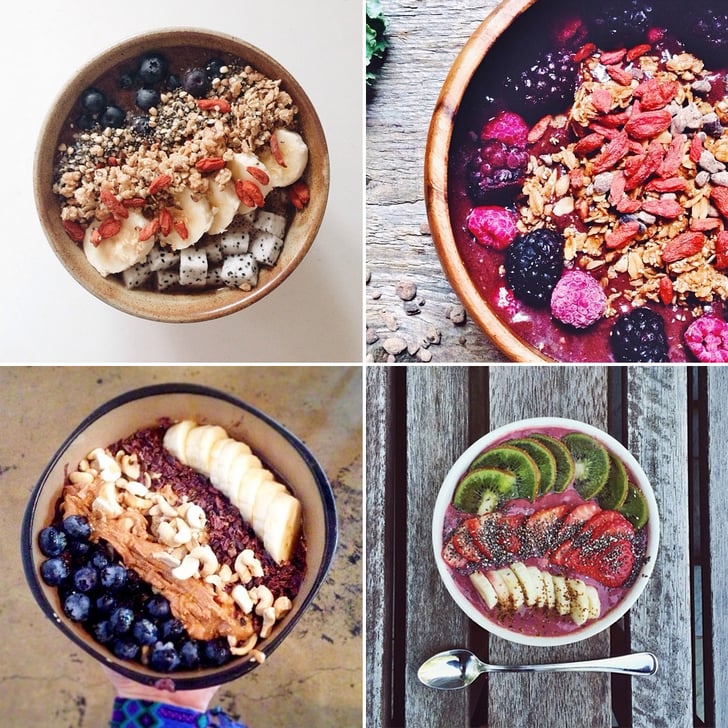 Menu Options to Order from BowlandBlade
BowlandBlade Park Slope offers some of the most-loved Açai Bowls by New York and Brooklyn residents. Furthermore, our online restaurant with a team of experienced chefs delivers about four Açai Bowls meal options. These delicious recipes include the servings listed below.
Elvis Crunch-ly Açai Bowls
Do you need a creative recipe to have with a little less conversation? Our Elvis Açai Bowls are crunchy meals to order online. It includes peanut butter, honey, banana, toasted peanuts, and granola.
BK Berry Blast Açai Servings
Are you looking for a unique way to treat yourself or your loved ones? If so, then ordering BK Berry Blast Açai Bowls would be a healthy and wise option. Besides, the BK Berry Blast 11 includes many and nutritious components. These ingredients include strawberries, mixed berry puree, blueberries, and granola.
Strawberry Dreamz Açai Bowls
Order our tasty Açai Bowls menus at Bowl and Blade online. For example, Strawberry Dreamz 11 is a perfect match for people who need a sweet plate with various fruits. This menu option comes with strawberries, Nutella Drizzle, bananas, and granola.
Tropic Blunder Bowls
This is yet another healthy, sweet, and unique serving you may order online from your home. Here, the Tropic Blunder 11 menu option is a nutritious plate of tropical paradise.
Packed with mango, granola, pineapple, passion fruit puree, and coconut, it is one of our readily available Açai Bowls for online buyers.